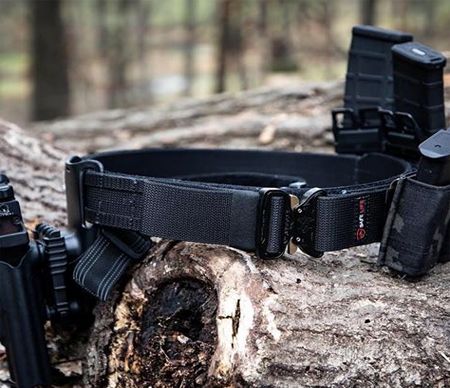 Military Belt Loom And Equipment
Military Belt Machine And Production Solutions
KY provides complete military belt production plan and technical consultant, Mid-heavy automatic narrow fabric ribbon loom produces high-quality military belt, we provide one-stop service, with warping, weaving to packaging equipment to complete your product line.

Military belt also known as an army belt, tactical duty belt or battle belt, is mainly waist accessories. A good military belt must be durable and sturdy. Some belts are even made with two layers of webbing for added strength and stability. Carry multiple heavy equipment around your waist without twisting, rolling or pinching.

Military belts consist of webbing and buckles. The material of the webbing is usually nylon and PP, which is not easy to be deformed and damaged. The advantage of a nylon military belt is that it dries quickly, is easy to adjust, and remains breathable after exposure to sweat or rain.

The most common patterns are mostly plain, and the punched pattern is called S belt. If you need to punch holes, you need a hole punch. Buckle can choose the metal buckle or plastic buckle. Law enforcement, military personnel, security, civilians, etc. can choose suitable military belts according to their needs. Click below right to fill out the form KY's consultants will recommend the best production plan and equipment for you!
---
Providing Quality Information About Comprehensive Accurate Market.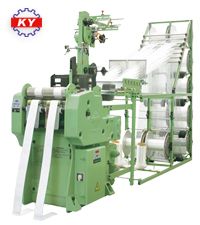 The Best Selection - Mid-Heavy Automatic Narrow Fabric Ribbon Loom
Automatic Ribbon Loom production of army belt, cargo lashing, safety harness, etc. The ribbon loom output ranges with 2 or 4 numbers of tape width from min 55mm to max 110mm, the weft density is available from 3.5cm to 40cm.
KY military belt loom can produce with customer's sample, including width, thickness, material, function and output. Make it easy for you to produce massively by auto control. Meanwhile guarantee the stability and quality.
Gallery

Related Machines

KYF

Bonas Type Needle Loom Machine application for various tapes output ranges from 2 to 12 by number of tape and width from min 3mm to max 110mm, the weft...

Details

NDM

Medium and Heavy Narrow Fabric Needle Loom output ranges with 2 number of tape width from min 80mm to max 165mm, the weft density is available from 2.46cm...

Details
For more information about Military Belt Loom, including output, maintenance services or factory expansion solution suggestions, please fill in the online form and provide tape photos, tape width and thickness to supply the best service for you.