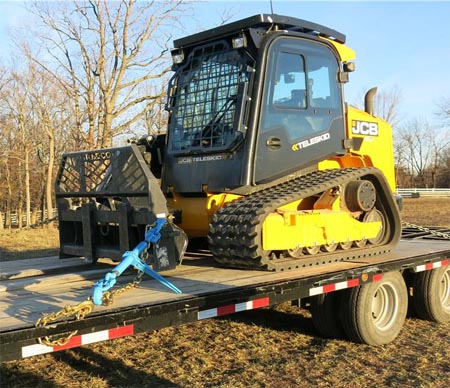 Ratchet Straps Loom And Equipment
The ratchet strap function is similar to cam buckle straps (cam straps), tie down strap, winch strap, lashing strap, cargo straps or truck straps, but the ratchet straps suitable for transporting heavy-duty loads. The cam buckles are commonly used for the small tie down jobs. In the end, which tension device you choose really all depends on the type of load you're transporting.

A ratchet strap in widths of 1, 2, 3, and 4 inches, made from a polyester mesh blend that provides industrial grade strength typically for cargo securement with the use of hardware. Ratchet straps are used to hold down cargo or equipment during transport, to make sure the sometimes extremely heavy cargo does not shift or fall during the move.
---
KY Needle Loom For Ratchet Straps
For More Detailed Product Information And Quotation Of "Ratchet Straps Loom", Please Leave An Inquiry As Below Online Form, We Will Get Back To You Soon.
For more information on "Ratchet Straps Loom", including output, maintenance services or factory expansion solution suggestions, please provide detailed information on the ratchet straps photo, tape width, thickness of online form to supply the best service for you.
---
Gallery

Video

KDN 2/110MG ratchet strap needle loom

Related Products

KDN MG

Automatic Ribbon Loom production of army belt, cargo lashing, safety harness, etc. The ribbon loom output ranges with 2 or 4 numbers of tape width from...

Details

NDM

Medium and Heavy Narrow Fabric Needle Loom output ranges with 2 number of tape width from min 80mm to max 165mm, the weft density is available from 2.46cm...

Details

ENH

ENH Heavy Narrow Fabric Needle Loom is developed for industrial textile. Suitable for producing slings thickness max of 8mm, and width ranges with 85mm...

Details