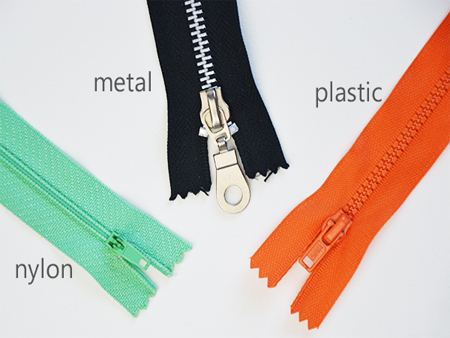 Zipper Tape Loom And Equipment
Zipper also known as zip fastener or "cremallera" is a commonly used device for binding the edges of an opening of fabric or other flexible material, such as on a garment or a bag. Zippers come in all different sizes, shapes, and colors. Components of the zipper include slider, elements, digit limit, and lock piece. The elements decide the side strength of the zipper. Normally zipper has two tapes, every tape has one element, and two elements cross each other to close the zipper. The materials of the zipper are different from everyday, and widely use in aviation, aerospace, military, medical, daily life.

KY zipper tape loom can produce with customer's sample, including width, thickness, material, function and output. Make it easy for you to produce massively by auto control. Meanwhile guarantee the stability and quality.
---
KY Zipper Loom For Zipper Tape
For more detailed product information and quotation of "Zipper Tape Loom", please leave an inquiry as below online form, we will get back to you soon.

For more information on "Zipper Tape Loom", including output, maintenance services or factory expansion solution suggestions, please provide detailed information on the zipper tape photo, tape width, thickness of online form to supply the best service for you.
---
---
The zipper whole plant project, you can choose needle loom to weave zipper. And other auxiliary manufactured machinery, like dyeing and setting machine, or sewing and forming, etc.
Kyang Yhe provides you with solutions for the production of zipper tape in all aspects!
Know More about Zipper Tape whole plant project.
Please fill in the online form to know more about zipper tape making machine with Kyang Yhe.
Gallery

Video





Related Products

KZP

Zipper loom machine application for various zipper ribbons match with metal zipper, nylon zipper or plastic zipper. The output have 8 or 10 tape lines,...

Details