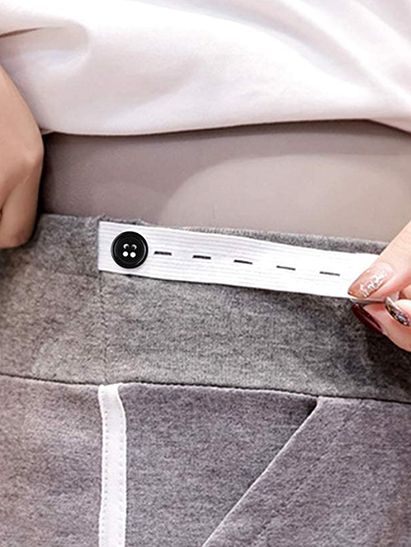 Buttonhole Elastic Loom And Equipment
Buttonhole elastic also called adjustable waistband. Buttonhole elastic has strong elasticity and good flexibility, which is perfect for waist restraint, and clothes can be inserted as needed. Buttonhole elastic is generally 15-25mm in width and made of polyester material or nylon. Buttonhole elastic is widely used in garment sewing accessories, especially for maternity or children's clothing.

KY buttonhole elastic loom can produce with customer's sample, including width, thickness, material, function and output. Make it easy for you to produce massively by auto control. Meanwhile guarantee the stability and quality.
---
KY Needle Loom For Buttonhole Elastic
For more detailed product information and quotation of "Buttonhole Elastic Loom", please leave an inquiry as below online form, we will get back to you soon.

For more information on "Buttonhole Elastic Loom", including output, maintenance services or factory expansion solution suggestions, please provide detailed information on the ribbon tape photo, tape width, thickness of online form to supply the best service for you.
The buttonhole elastic whole plant project, you can choose needle loom or jacquard looms to weave elastic. And other auxiliary manufactured machinery, like finishing and starching machine, ribbon packing machine, etc.
Kyang Yhe provides you with solutions for the production of elastic tapes in all aspects
Know More about Buttonhole Elastic whole plant project.
Please fill in the online form to know more about elastic making machine with Kyang Yhe.
Gallery

Related Products