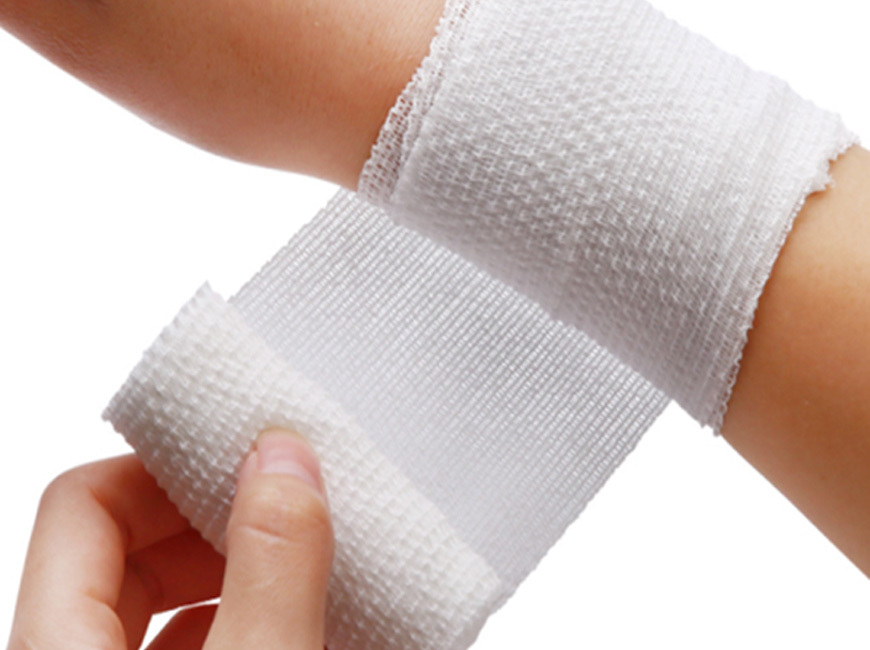 Bandage Loom And Equipment
Bandage Loom And Production Solutions
KY provides complete bandage production plan and technical consultant, Swiss type narrow fabric weaving machine produces high-quality bandage, we provide one-stop service, with warping, weaving to packaging equipment to complete your product line.

Medical bandages are mainly used to wrap, stabilize and protect surgical or injured parts. When dealing with most daily injuries and accidents, using the correct bandage for any first aid can effectively protect the wound and prevent infection. There are many types of bandages, from ordinary cloth strips to special bandages designed for specific limbs or body parts, which have different uses according to the characteristics of the bandage, and the bandages of different characteristics have different weaving machines. Click below right to fill out the form KY's consultants will recommend the best production plan and equipment for you!
---
How It Works

KY Gauze bandage needle loom machine for NDF 2/165

Gallery

Related Machines

KYF

Bonas Type Needle Loom Machine application for various tapes output ranges from 2 to 12 by number of tape and width from min 3mm to max 110mm, the weft...

Details

NDF

Swiss Type Narrow Fabric Weaving Machine application for high density and weaved smooth edge with webbing width from min 20mm to max 220mm, the weft density...

Details

KY-750N3B

Flat Band Crochet Machine can manufacture both elastic and non-elastic tapes and medical bandages, that haven't lace. Suitable for 2" or less thin webbing...

Details
KY bandage loom can produce with customer's sample, including width, thickness, material, function and output. Make it easy for you to produce massively by auto control. Meanwhile guarantee the stability and quality.
Type Of Bandages
Bandages are dividing to gauze bandage, elastic bandag, tubular net bandage, etc.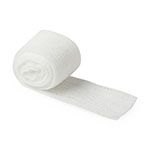 Gauze Bandage
Gauze bandages, also known as rolled gauze bandages, absorbent gauze bandages, are widely used. Gauze bandages are lightweight, soft, and breathable. Gauze bandages are easy to use to wrap limbs. Gauze bandages can prevent skin infiltration to prevent adhesion to the wound and make the affected area evenly compressed. Gauze bandages are often used to fix wound dressings. Limbs, such as arms, fingers, toes, etc. Use a needle loom machine or crochet machine for weaving.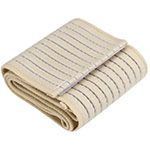 Elastic Bandage
Elastic bandages, also known as compression bandages, are made of elastic, elastic fabrics and actively apply pressure to the healing site according to the affected part, with the purpose of supporting and protecting the body parts to make them heal more effectively. Use a needle loom machine or crochet machine for weaving.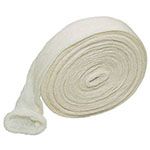 Tubular Net Bandage
A tubular net bandage is applied using an applicator, and is woven in a continuous circle. It is used to hold dressings on fingers or toes, or support injured joints, or to provide support to sprains and strains, so that it stops bleeding. Use a raschel machine for weaving.
For more information about Bandage Loom, including output, maintenance services or factory expansion solution suggestions, please fill in the online form and provide tape photos, tape width and thickness to supply the best service for you.