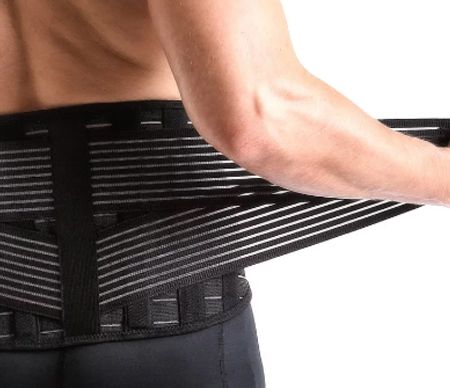 Lumbar Support Belt Of Elastic Machine And Equipment
Lumbar Support Belt Of Elastic Machine And Production Solutions
KY provides complete lumbar support belt production plan and technical consultant, Swiss type narrow fabric weaving machine produces high-quality lumbar support belt, we provide one-stop service, with warping, weaving to packaging equipment to complete your product line.

Lumbar support belt also known as back supports, is a type of elastic band. Lumbar support belt main function is to assist the waist muscles to support the spine, reduce the pressure on the waist muscles and spine joints, and limit the movement of the joints, thereby achieving the effect of relieving pain. Click below right to fill out the form KY's consultants will recommend the best production plan and equipment for you!
---
How It Works

KY Elastic bandage needle loom for NDF 2/220

Gallery

Related Machines

NDF

Swiss Type Narrow Fabric Weaving Machine application for high density and weaved smooth edge with webbing width from min 20mm to max 220mm, the weft density...

Details
KY lumbar support belt loom can produce with customer's sample, including width, thickness, material, function and output. Make it easy for you to produce massively by auto control. Meanwhile guarantee the stability and quality.
For more information about Lumbar Support Belt Loom, including output, maintenance services or factory expansion solution suggestions, please fill in the online form and provide tape photos, tape width and thickness to supply the best service for you.