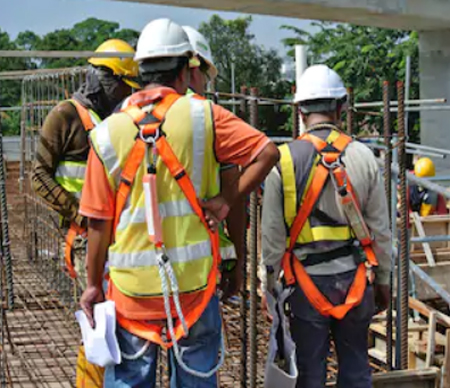 Safety Harness Loom And Equipment
Safety harness also called fall arrest harness, full body harness or safety belt. A safety harness is a part of fall arrest system. Safety harness prevents the wearer from falling from a height. By wearing the belt or harness the risk of injury from a fall is greatly reduced.

KY safety harness loom can produce with customer's sample, including width, thickness, material, function and output. Make it easy for you to produce massively by auto control. Meanwhile guarantee the stability and quality.
---
KY Needle Loom For Safety Harness
For more detailed product information and quotation of "Safety Harness Loom", please leave an inquiry as below online form, we will get back to you soon.

For more information on "Safety Harness Loom", including output, maintenance services or factory expansion solution suggestions, please provide detailed information on the safety harness photo, tape width, thickness of online form to supply the best service for you.
Gallery

Related Products

KDN MG

Automatic Ribbon Loom production of army belt, cargo lashing, safety harness, etc. The ribbon loom output ranges with 2 or 4 numbers of tape width from...

Details

NDM

Medium and Heavy Narrow Fabric Needle Loom output ranges with 2 number of tape width from min 80mm to max 165mm, the weft density is available from 2.46cm...

Details