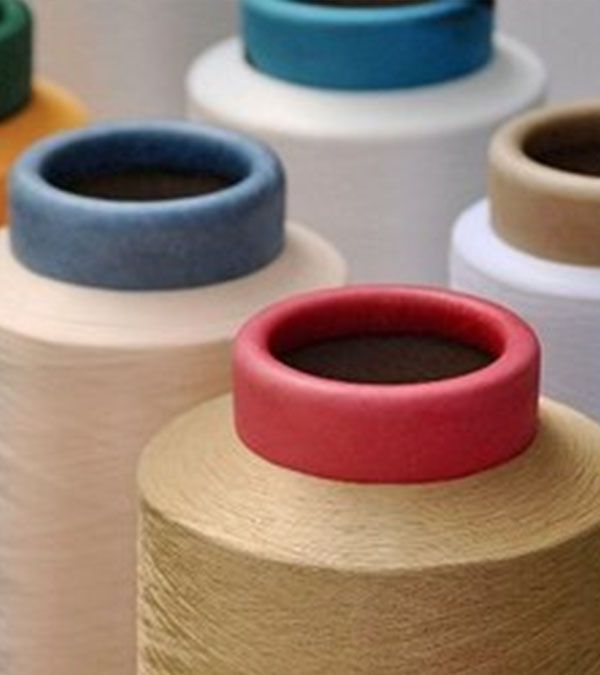 Filament Yarn
Yarn can classify to filament and spun yarn, common filament include a compound yarn, a twisted yarn, and a processed yarn (or textured yarn).
---
Application
Nylon, polyester, monofilament, PP yarns, metallic yarns, latex or spandex, silk, etc.
---
Summary:
Types of long-fiber yarns:
Compound yarn, the core of synthetic long and short fibers is used, and the core wire is coated with natural, artificial long and short fiber as the hard yarn, which can be blended with long and short fibers. This process can improve the wearing performance of the silk fabric - it is not resistant to wrinkles and washing must be ironed It can be worn when it is hot, and when it is processed, because the staple fiber is easy to be produced by cotton wool, it is necessary to pay attention to the neatness of the machine, otherwise it may cause bad yarn formation.
Uses as follows: plain weave, flat knitting machine, circular knitting machine.
Twisted yarn is an extended elastic fiber or hard yarn, together with one or two different types of hard yarns, can be simultaneously woven and twisted, so that the fabric can have different fiber characteristics at the same time, so that the fabric performs better than a single fiber. In the process of merging, it is necessary to pay attention to whether the quality of each yarn is similar, otherwise it is easy to cause poor processing, and the fabric surface is not flat.
Uses as follows: woven fabric, flat knitting machine, circular knitting machine.
Draw textured yarn is made of (polyester pre-oriented yarn=POY) as the original yarn, and is processed by stretching and false twisting. There is often a certain degree of flexibility and contraction.
POY is made into DTY= Polyester Draw Textured Yarn.
For further information, please click on the entries below.
KY Catalogue 2023
Download E-Catalogue, know more about KY.

Download
Filament Yarn | Textile Machinery Manufacturers - Kyang Yhe (KY)
Based in Taiwan, Kyang Yhe Delicate Machine Co., Ltd. is one of the leading Filament Yarn | textile machinery manufacturers since 1964.
Kyang Yhe (KY) industrial textile machines are designed to deliver fine quality textile knitting products such as elastic tapes, ribbon tapes, safety belts, luggage belts, hooks and loops, etc. Their textiles equipment is productive, high speed, easy to operate. It includes needle loom machines, weaving machines, label printing machines, weaving loom machines and more.
Kyang Yhe (KY) has been offering customers high quality textile machinery since 1964. Both with advanced technology and 58 years of experience, Kyang Yhe (KY) makes sure meet customer's demands are met.
View our quality textile machinery products
Needle Loom
,
Narrow Fabric Jacquard Loom Machine
,
Printing Machine
,
Braiding Machine
,
Warping Machine
,
Covering Machine
,
Packing Machine
,
Cone Winding Machine
,
Label Slitting Machine
,
Shoelace Tipping Machine
,
Finishing And Starching Machine
,
Ribbons Dyeing Machine
,
Cutting Machine
,
Crochet Machine
,
Cord Knitting Machine.
and feel free to
Contact Us
.