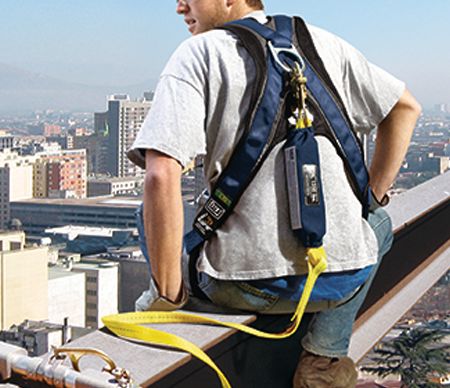 Shock Absorbing Lanyard Loom And Equipment
Shock absorbing lanyards also called energy absorber, fall protection lanyards, is a specific type of safety lanyard used in conjunction with safety harnesses as a part of a fall arrest system also called fall protection system or personal fall restraint system.
 
Shock absorbing lanyards effectively absorb the impact force during a fall, prevent serious injuries caused by a fall, and minimize the impact force of both the operator and the fall arrest system. When used for high-altitude operations, it can be used to absorb the force of the fall when falling, and avoid excessive fall impact force causing personal injury.
 
KY shock absorbing lanyards loom can produce with customer's sample, including width, thickness, material, function and output. Make it easy for you to produce massively by auto control. Meanwhile guarantee the stability and quality.
---
KY Needle Loom For Shock Absorbing Lanyard
For more detailed product information and quotation of "Shock Absorbing Lanyard Loom", please leave an inquiry as below online form, we will get back to you soon.

For more information on "Shock Absorbing Lanyard Loom", including output, maintenance services or factory expansion solution suggestions, please provide detailed information on the shock absorbing lanyard photo, tape width, thickness of online form to supply the best service for you.
---
Shock Absorbing Lanyard

Product Type

Specification

Item No.

KY-SAL001

KY-SAL002

KY-SAL003

KY-SAL006

Material

Elastic webbing

Type

Single

Shock absorber

Yes

Length

98cm/159cm

 110cm/172cm

-

98cm

Compliance

EN355 EN354




Net weight

563g

701.5g

765g

656g
How to buy finished products with Shock Absorbing Lanyard?

The finished products of shock absorbing lanyard to buy, fill in the online form with the product detail about shock absorbing lanyard photo, specification and quantity. We will contact you as soon as possible.
Gallery

فيديو

KY Electron frame needle loom For KDN 2/65 SF4

Related Products

KDN MG

Automatic Ribbon Loom production of army belt, cargo lashing, safety harness, etc. The ribbon loom output ranges with 2 or 4 numbers of tape width from...

تفاصيل

KDN SF

Electron frame needle loom is for producing shock absorbing lanyard, the weft density is available from 3.5cm to 36.5cm. Electron frame needle loom has attached...

تفاصيل