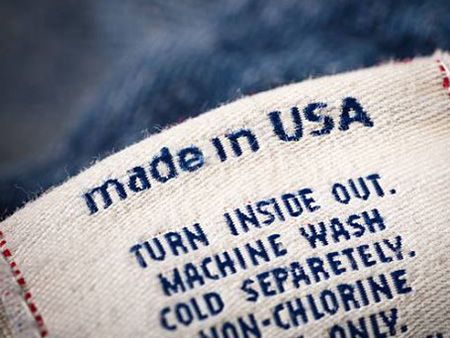 Woven Label Loom And Equipment
Woven label is a little piece of fabric, produce by continuing as a tape. Each fabric is printed serial number, factory, nationality, specification, the size are depending on the demand.
 
About the label tape divided into jacquard label or printed label. Jacquard label uses high-count, color or non- color yarn, raw silk, nylon, rayon, elastic, chenille yarns as weft yarn, and made by the multi-color jacquard label loom machine. The width range is 8 to 80 mm. And then cut by heat knife with label slitting machine.
 
Printed label is made of high-count yarn, polyester yarn, nylon, or rayon as warp, weaving germinal bands with plain and satin ribbon. After dyeing process and printing machine. Single or multi color can be selected. Also can be designed according to the customer's sample.
 
KY woven label loom can produce with customer's sample, including width, thickness, material, function and output. Make it easy for you to produce massively by auto control. Meanwhile guarantee the stability and quality.
---
KY Needle Loom For Woven Label
For more detailed product information and quotation of "Woven Label Loom", please leave an inquiry as below online form, we will get back to you soon.

For more information on "Woven Label Loom", including output, maintenance services or factory expansion solution suggestions, please provide detailed information on the ribbon tape photo, tape width, thickness of online form to supply the best service for you.
---
---
The printed label whole plant project, you can choose needle loom to weave the base ribbon for printed. And other auxiliary manufactured machinery, like dyeing and setting machine, label printing machine, label cutting and folding machine, etc.
Kyang Yhe provides you with solutions for the production of printed label in all aspects!
Know More about Printed Label whole plant project.
Please fill in the online form to know more about printed label making machine with Kyang Yhe.
Gallery

فيديو

KTJR Garment label printing machine

Related Products