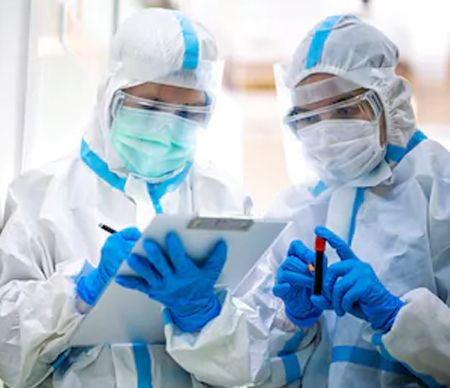 Protective Clothing Elastic Bands Machine And Equipment
Protective clothing also called PPE suit, hazmat suit. PPE suits are used to protect the wearer's body from injury or infection.There are four common materials, PP, PE, PET, SMS(spunbond meltblown spunbond).
 
The protective clothing elastic bands are used to protect the head, waist, cuffs and ankles to help workers wear comfortably and move easily, and to protect employees from hazardous risks in the workplace. The common width of elastic bands for protective clothing is 6mm to 12mm.
 
KY protective clothing elasitc bands machine can produce with customer's sample, including width, thickness, material, function and output. Make it easy for you to produce massively by auto control. Meanwhile guarantee the stability and quality.
---
KY Needle Loom For Protective Clothing Elastic Bands
For more detailed product information and quotation of "Protective Clothing Elastic Bands Machine", please leave an inquiry as below online form, we will get back to you soon.

For more information on "Protective Clothing Elastic Bands Machine", including output, maintenance services or factory expansion solution suggestions, please provide detailed information on the elastic photo, tape width, thickness of online form to supply the best service for you.
فيديو

Kyang Yhe High Speed Flat Braiding Machine

Related Products