Twill Tape
Herringbone tape
The twill tape has a unique herringbone weave, so also be called herringbone tape. The twill tape main purpose is to modify and stabilize the seam. Which can be made of cotton, linen, polyester or wool It is made and has various widths, colors and designs, and its weaving machinery is mostly a needle loom machine.

Twill tape has a lot of application, on the outfit part like the string on the hat and pants. Others are mainly decorative use.
Related Products

KYF

---

Bonas Type High Speed Automatic Needle Loom Machine application for various tapes output ranges from 2 to 12 by number of tape and width from min 3mm to max 110mm, the weft density is available from 3.5cm to 36.7cm. To meet customers' need, the same width of the models can be converted each other to different output in number, and the needle loom has quality spare parts to composition, it can be created most economical value used with long durability, and reduces the depreciation rate effectively. Suitable for production with thickness less than 2mm.

---

NDF

---

Swiss Type High Quality Automatic Needle Loom Machine application for high density and weaved smooth edge with webbing width from min 15mm to max 220mm for general ribbon, such as elastic, bra straps, etc. For special webbing likes seatbelt that compliance with specifications, hook and loop and velvet. High efficiency, less noise, production smoothly, CE standard and is easy to adjust the needle loom machine proprietary features.

---

---
SEARCH
Best Sale
Twill Tape | Textile Machinery Manufacturers - Kyang Yhe (KY)
Based in Taiwan, Kyang Yhe Delicate Machine Co., Ltd. is one of the leading Twill Tape | textile machinery manufacturers since 1964.
Kyang Yhe (KY) industrial textile machines are designed to deliver fine quality textile knitting products such as elastic tapes, ribbon tapes, safety belts, luggage belts, hooks and loops, etc. Their textiles equipment is productive, high speed, easy to operate. It includes needle loom machines, weaving machines, label printing machines, weaving loom machines and more.
Kyang Yhe (KY) has been offering customers high quality textile machinery since 1964. Both with advanced technology and 50 years of experience, Kyang Yhe (KY) makes sure meet customer's demands are met.
View our quality textile machinery products
Needle Loom
,
Printing Machine
,
TRENZADORAS
,
URDIDORES
,
Covering Machine
,
Packing Machine
,
Cone Winding Machine
,
Straightening Machine
,
Label Slitting Machine
,
Electronic Cutting Machine
,
Tipping Machine
,
Finishing And Starching Machine
,
Continuous Dyeing Machine
,
Cutting and Folding Machine
,
Crochet Machine
,
Cord Knitting Machine
and feel free to
Contact Us
.
---
Hot Products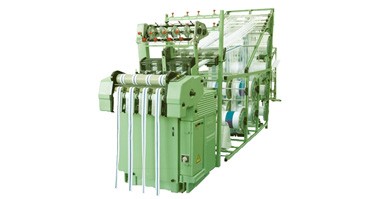 High speed automatic needle loom series of products
High-speed production of elastic, ribbon, polyester plain belt, seat-belt...
Leer Más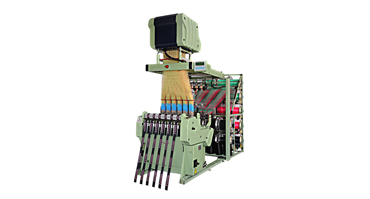 Computer jacquard needle loom series of products
Computer jacquard machine for the production of various types of flexible...
Leer Más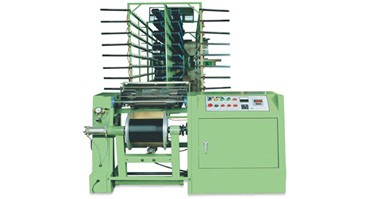 URDIDORES series of products
The warp yarn machine can be used to supply a horsepower drive wheel with...
Leer Más