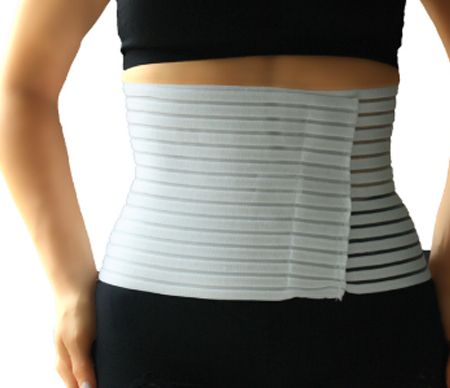 Abdominal Support Binder Of Elastic Machine And Equipment
The abdominal support binder is a kind of elastic band. Abdominal support binder main function is to protect the wound. Since the abdominal surgery will leave a wound in the abdomen, the role of the girdle is to protect the wound and give the site a certain amount of pressure to reduce the chance of wound pain and re-infection, and help the relaxed abdominal muscles and pelvis return to their original positions.
 
KY needle loom for abdominal support binder of the elastic bands can produce with customer's sample, including width, thickness, material, function and output. Make it easy for you to produce massively by auto control. Meanwhile guarantee the stability and quality.
---
KY Needle Loom For Abdominal Support Binder Of The Elastic Bands
For more detailed product information and quotation of "Abdominal Support Binder Of Elastic Machine", please leave an inquiry as below online form, we will get back to you soon.

For more information on "Abdominal Support Binder Of Elastic Machine", including output, maintenance services or factory expansion solution suggestions, please provide detailed information on the elastic photo, tape width, thickness of online form to supply the best service for you.
वीडियो

KY Elastic bandage needle loom for NDF 2/220

Related Products

NDF

Swiss Type Narrow Fabric Weaving Machine application for high density and weaved smooth edge with webbing width from min 20mm to max 220mm, the weft density...

विवरण

KY-750L

Lace Band Crochet Machine the gauges come into 15, 18, 20 or gauge according to customer request that production elastic and non-elastic tapes in various...

विवरण