STITCH & TEX 2020 EXPO
2020/03/05
Kyang Yhe
L'Égypte est le pays le plus peuplé du Moyen-Orient et le deuxième plus grand pays d'Afrique. Elle occupe depuis longtemps la position de leader en Afrique dans les domaines économique et technologique et est la troisième économie du continent africain. Ses principales industries, textiles, tourisme, agriculture, industrie et services, représentent presque la même proportion. En tant que l'un des principaux piliers économiques de l'Égypte, l'industrie textile représente 3% du PIB et environ 22% de la valeur de la production de l'industrie manufacturière. Afin de répondre à l'énorme potentiel de développement de l'industrie textile en Afrique et au Moyen-Orient, l'Exposition internationale 2020 sur les textiles, le tissage, le filage, le tricotage, la teinture, les machines de finition et les accessoires se tiendra à la Conférence internationale du Caire le 5 mars. - 8e.



Si vous êtes intéressé par notre entreprise et nos produits, visitez-nous et nous vous proposerons la meilleure solution avec nos 56 ans d'expérience dans l'industrie des machines à tisser à aiguilles.
Exhibition Details
Date: 05. -08. Mars 2020
Lieu: Centre international des expositions du Caire, Le Caire, Égypte
Numéro du stand: Hall4 4B2
Gallerys
SEARCH
Best Sale
Kyang Yhe (KY) STITCH & TEX 2020 EXPO Introduction
Kyang Yhe Delicate Machine Co., Ltd. is Taiwan supplier and manufacturer in textile machinery industry. Kyang Yhe (KY) has been offering our customers high quality Needle Loom Machine, Jacquard Needle Loom, Heavy Narrow Fabric Needle Loom, Trademark Printing Machine, Braiding Machine, Crochet Machine, Cord Knitting Machine, Finishing And Starching Machine, Label Cutting folding Machine, Velcro Tape since 1964. With both advanced technology and 50 years experience, Kyang Yhe (KY) always make sure to meet each customer's demand.
Kyang Yhe (KY) welcome you to view our high quality products
Needle Loom
,
Printing Machine
,
Braiding Machine
,
Warping Machine
,
Covering Machine
,
Packing Machine
,
Cone Winding Machine
,
Straightening Machine
,
Label Slitting Machine
,
Electronic Cutting Machine
,
Tipping Machine
,
Finishing And Starching Machine
,
Continuous Dyeing Machine
,
Cutting and Folding Machine
,
Crochet Machine
,
Cord Knitting Machine
and feel free to
Contact Us
.
---
Hot Products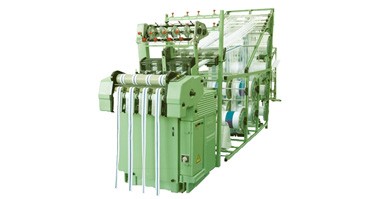 High speed automatic needle loom series of products
High-speed production of elastic, ribbon, polyester plain belt, seat-belt...
En Savoir Plus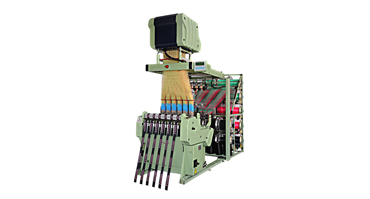 Computer jacquard needle loom series of products
Computer jacquard machine for the production of various types of flexible...
En Savoir Plus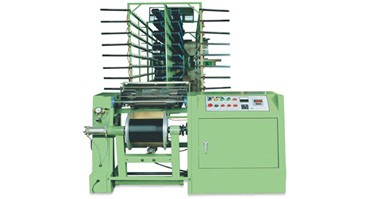 Warping Machine series of products
The warp yarn machine can be used to supply a horsepower drive wheel with...
En Savoir Plus