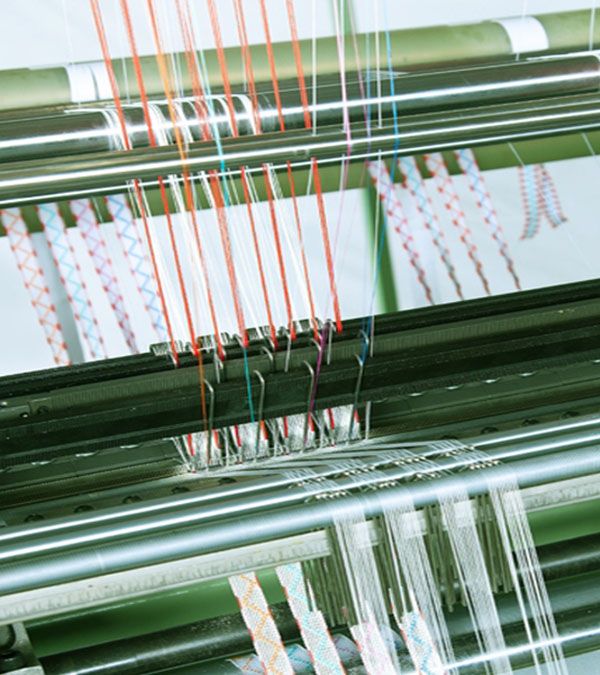 Textile Related Equipment
Other related equipment includes a ribbon finishing starching machines, ribbon dyeing machines, ribbon cutting machines and ribbon packing machine.
---
KY Catalogue 2022
Download E-Catalogue, know more about KY.

Télécharger
Textile Related Equipment | Textile Machinery Manufacturers - Kyang Yhe (KY)
Based in Taiwan, Kyang Yhe Delicate Machine Co., Ltd. is one of the leading Textile Related Equipment | textile machinery manufacturers since 1964.
Kyang Yhe (KY) industrial textile machines are designed to deliver fine quality textile knitting products such as elastic tapes, ribbon tapes, safety belts, luggage belts, hooks and loops, etc. Their textiles equipment is productive, high speed, easy to operate. It includes needle loom machines, weaving machines, label printing machines, weaving loom machines and more.
Kyang Yhe (KY) has been offering customers high quality textile machinery since 1964. Both with advanced technology and 57 years of experience, Kyang Yhe (KY) makes sure meet customer's demands are met.
View our quality textile machinery products
Métier à aiguilles
,
Machine à tisser Jacquard en tissu étroit
,
Imprimante
,
Machine à tresser
,
Machine à gauchir
,
Machine de couverture
,
Machine d'emballage
,
Éolienne à cône
,
Machine à refendre les étiquettes
,
Machine à basculer les lacets
,
Machine de finition et d'amidon
,
Machine de teinture de rubans
,
Machine de découpe
,
Machine à crocheter
,
Machine à tricoter à cordon
and feel free to
Contact Us
.