Garment Label
Damask woven label, satin woven label, cotton woven label, custom woven label, garment woven label
Label is a little piece of fabric; produce by continuously as a tape. Each fabric is printed serial number, factory, nationality, specification, the size are depending on the demand. There are two kinds of label jacquard and printed. Printed label are made of high-count yarn, polyester yarn, nylon, or rayon as warp, weaving germinal band with plain and ribbon. After dying process and printing machine. Single or multi color can be select. Jacquard label use high-count color or non- color yarn, raw silk, nylon, rayon, elastic, canaille yarns as weft yarn, and made by the multi-color jacquard label machine. The width range are 8~80mm. and then cut by heat knife.
Types Of Garment Label
Label with Knitted Selvedges:
Label with knitted selvedges that the ribbon selvedges are interlaced by means of a special needle, yielding markedly higher processing quality and contributing to frayin resistance and skin compatility of the selvedge.
Kyang Yhe machine model : BVC
Label with Slit Selvedges: 
Label with slit selvedges weaving is by rapier drive, weaving and slitting all in one.
About printed garment label usually by the webbing prosce by printed.
How to produce Label tape KY Machines
We have a lot of models can provide label tape. Suggest models depend on style, function and width of your need. Make it easy for you to produce massively by auto control. Meanwhile guarantee the stability and quality. Fill in the on-line form to learn more about Kyang Yhe.
Gallery

Video





Related Products

---
SEARCH
Best Sale
Garment Label | Textile Machinery Manufacturers - Kyang Yhe (KY)
Based in Taiwan, Kyang Yhe Delicate Machine Co., Ltd. is one of the leading Garment Label | textile machinery manufacturers since 1964.
Kyang Yhe (KY) industrial textile machines are designed to deliver fine quality textile knitting products such as elastic tapes, ribbon tapes, safety belts, luggage belts, hooks and loops, etc. Their textiles equipment is productive, high speed, easy to operate. It includes needle loom machines, weaving machines, label printing machines, weaving loom machines and more.
Kyang Yhe (KY) has been offering customers high quality textile machinery since 1964. Both with advanced technology and 50 years of experience, Kyang Yhe (KY) makes sure meet customer's demands are met.
View our quality textile machinery products
Needle Loom
,
Printing Machine
,
TRENZADORAS
,
URDIDORES
,
Covering Machine
,
Packing Machine
,
Cone Winding Machine
,
Straightening Machine
,
Label Slitting Machine
,
Electronic Cutting Machine
,
Tipping Machine
,
Finishing And Starching Machine
,
Continuous Dyeing Machine
,
Cutting and Folding Machine
,
Crochet Machine
,
Cord Knitting Machine
and feel free to
Contact Us
.
---
Hot Products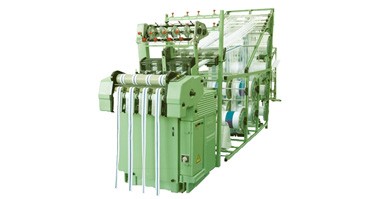 High speed automatic needle loom series of products
High-speed production of elastic, ribbon, polyester plain belt, seat-belt...
Leer Más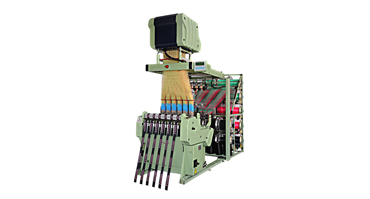 Computer jacquard needle loom series of products
Computer jacquard machine for the production of various types of flexible...
Leer Más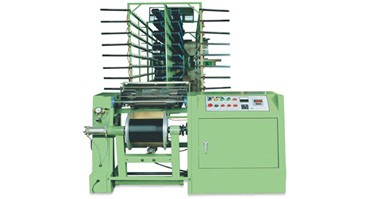 URDIDORES series of products
The warp yarn machine can be used to supply a horsepower drive wheel with...
Leer Más