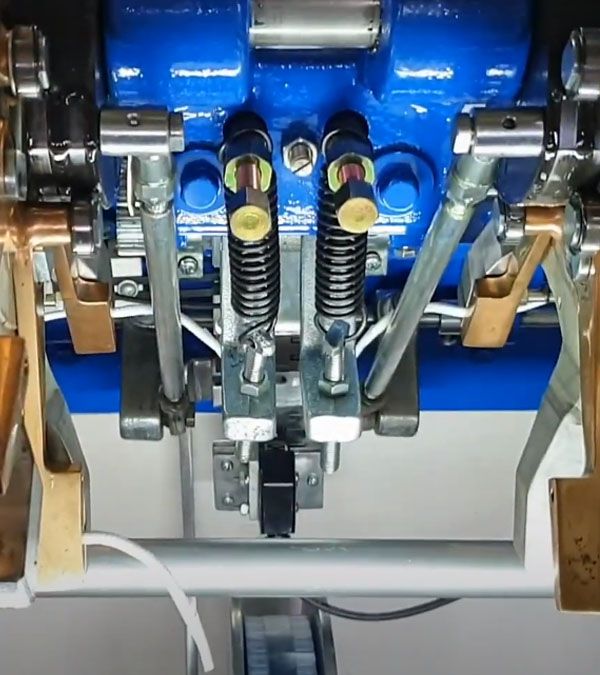 Rope Maker Equipment
Rope making equipment the production of laces, straps and round elastic bands, such as high speed braiding machines, traditional braiding machines, high speed cord knitting machines. Please click the category or the machine as below for viewing more details.
---
KY Needle Loom Catalogue 2023
Download E-Catalogue, know more about KY Needle Loom Equipment.

Download
Rope Maker Equipment | Textile Machinery Manufacturers - Kyang Yhe (KY)
Based in Taiwan, Kyang Yhe Delicate Machine Co., Ltd. is one of the leading Rope Maker Equipment | textile machinery manufacturers since 1964.
Kyang Yhe (KY) industrial textile machines are designed to deliver fine quality textile knitting products such as elastic tapes, ribbon tapes, safety belts, luggage belts, hooks and loops, etc. Their textiles equipment is productive, high speed, easy to operate. It includes needle loom machines, weaving machines, label printing machines, weaving loom machines and more.
Kyang Yhe (KY) has been offering customers high quality textile machinery since 1964. Both with advanced technology and 59 years of experience, Kyang Yhe (KY) makes sure meet customer's demands are met.
View our quality textile machinery products
Needle Loom
,
Narrow Fabric Jacquard Loom Machine
,
Printing Machine
,
Braiding Machine
,
Warping Machine
,
Covering Machine
,
Packing Machine
,
Cone Winding Machine
,
Label Slitting Machine
,
Shoelace Tipping Machine
,
Finishing And Starching Machine
,
Ribbons Dyeing Machine
,
Cutting Machine
,
Crochet Machine
,
Cord Knitting Machine.
and feel free to
Contact Us
.